The Bothamley Park wastewater upgrade project is now underway. The current wastewater pipe (which runs through Bothamley Park and along Champion Street) regularly overflows when it rains. The upgrade project will prevent the equivalent of 16 Olympic swimming pools of raw sewage from flowing overflows into Kenepuru Stream and Te-Awarua-o-Porirua each year.
We are about to upgrade the section of pipe that runs under Champion Street. To keep workers and the community safe through this part of the upgrade, road changes will be in place on Champion Street between Mepham Place and Windley Street. Here are key things you need to know:
18 – 23 June (7:00pm to 6:00AM): night closures of the eastbound lane of Mungavin Ave and McKillop Street (heading away from the City Centre). This is to install a temporary roundabout, this will help manage traffic flows when Champion St is fully closed.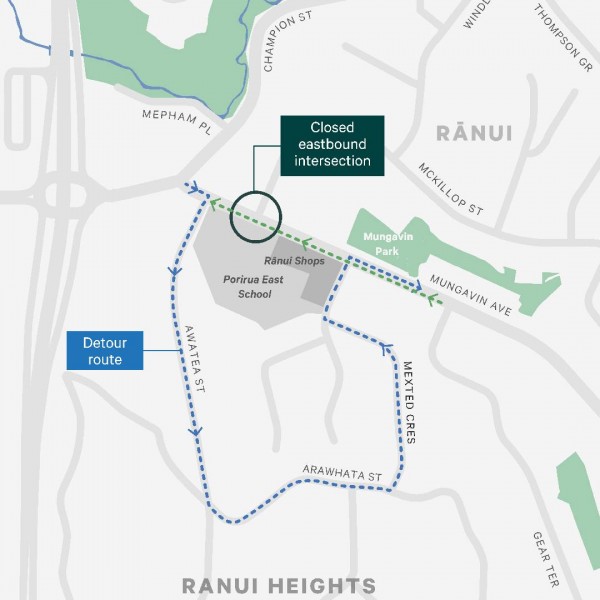 22 June – 9 July: one lane will be closed on Champion St. Traffic will be controlled with traffic lights or stop/go signs. A speed limit of 30km/h will apply.

From 10 July: both lanes will be fully closed on Champion St until the end of Feb 2024. You will still be able to access private properties during these road closures.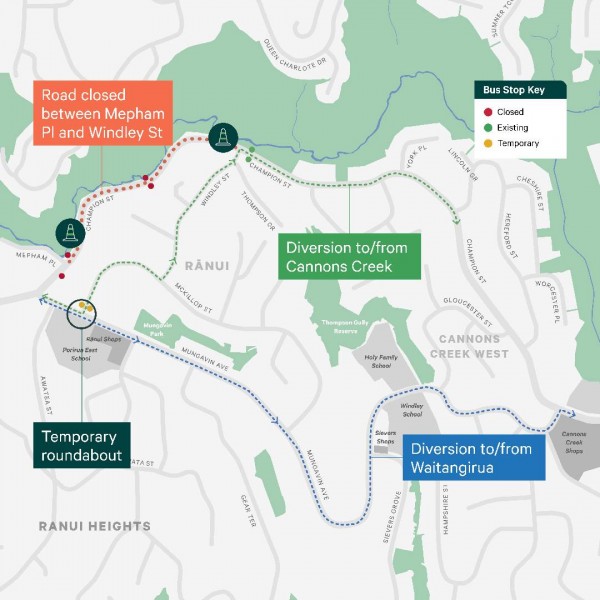 Expect some delays through this part of Champion Street so allow yourself extra time to get to your destination and consider alternative roads.
If you would like more information on the work being undertaken at Bothamley Park, phone Te Aranga on 0800832726